We the Power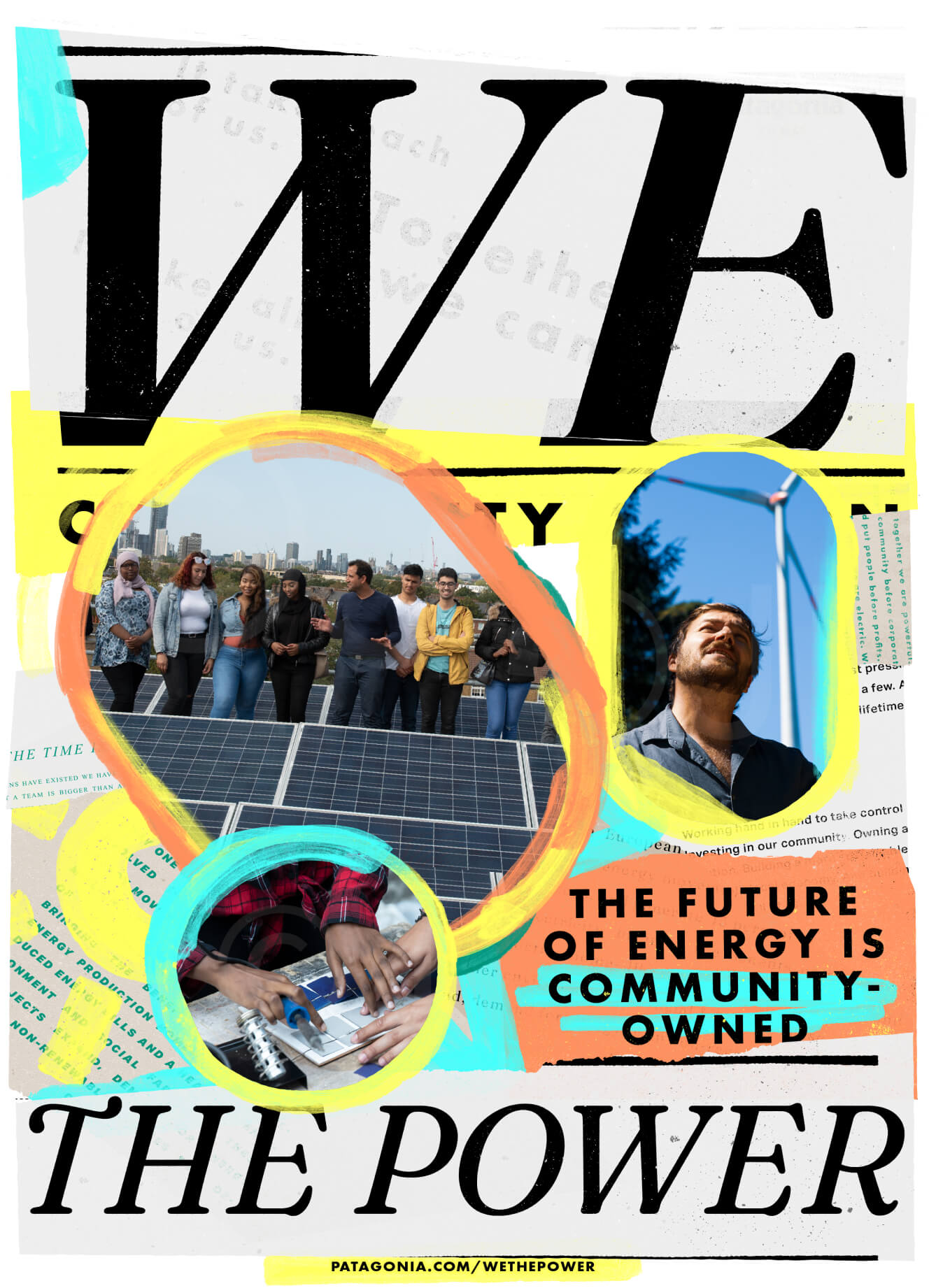 We the Power, a documentary film and initiative by Patagonia, encourages viewers to imagine a future of citizen-led, community energy initiatives that help combat energy poverty and put power, money, and decision-making back into the hands of individuals and communities. To prepare for the launch of this initiative, we crafted a unique identity which translates the spirit of the movement and empowers people to join, invest, create, or lobby for localized energy systems in their towns.
Identity
The identity is a celebration of the power of "We". It's meant to capture that crackling magic that sparks when individuals and communities roll up their sleeves and tackle issues together. The DIY-aesthetic reflects the inherent creativity shown by community organizers and energy revolutionaries, and invites us all to participate in reimagining and remaking the future of energy.
The branding stretched across venues both traditional and digital: a localized teaser campaign in select spots throughout the UK and Europe, storefront displays, street posters, social media, websites, community outreach, and more. We made sure Patagonia was well armed with tools and graphics to launch a widespread media campaign. Because every movie deserves good typography, we looked at how our graphic language could extend into the film.
Setting our collages in motion lead us to a delightful stop-motion look. Our paint draws itself and photos shuffle into place — nothing can ever quite sit still. This tingling sensation is another reminder that this is an active and energetic movement. Our collage system continues to explode out in all directions. It's exciting to see all its many permutations take shape.
Services
Strategy

Brand strategy
Content Strategy

Brand

Brand system
Art Direction
Identity Systems & Guidelines

Interactive

UI/UX Design
Visual Design
Art Direction
Motion Design

Development